MS Backup Repair – Blog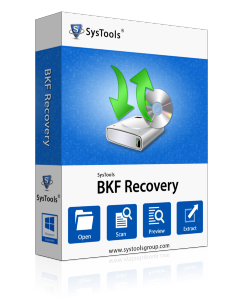 An inconsistency was encountered in the requested backup file
"An inconsistency was encountered on the requested media"



Backup file contains unrecognized data and cannot be used
This error is shown even if BKF file gets broken or damaged due to insufficient backup space.
Restore Backup File Using BKF Repair Software
MS Backup Repair Software is Advanced BKF Repair utility to repair & restore bkf file. MS Backup Repair Software successfully restore corrupt BKF files created with ntbackup.exe, Veritas Backup Exec or any other backup solution having MTF format.
Try MS Backup Repair Software before purchasing full-featured version of the Software. Next Page »